Shop the Nina Magon Collection
May 4 2 - 6 PM
Luxurious Marble Collection
Thursday, May 4 | 2-6PM
The Pavus marble pieces are hand crafted by Turkish artisans and designed by Nina Magon. This luxurious marble collection as seen at Bergdorf Goodman, will be on display in an exclusive pop-up in the Nina Magon lounge at Zadok Jewelers.
Join us to celebrate Cinco De Mayo, shopping, music and lite bites!
Preview the Collection
About Nina Magon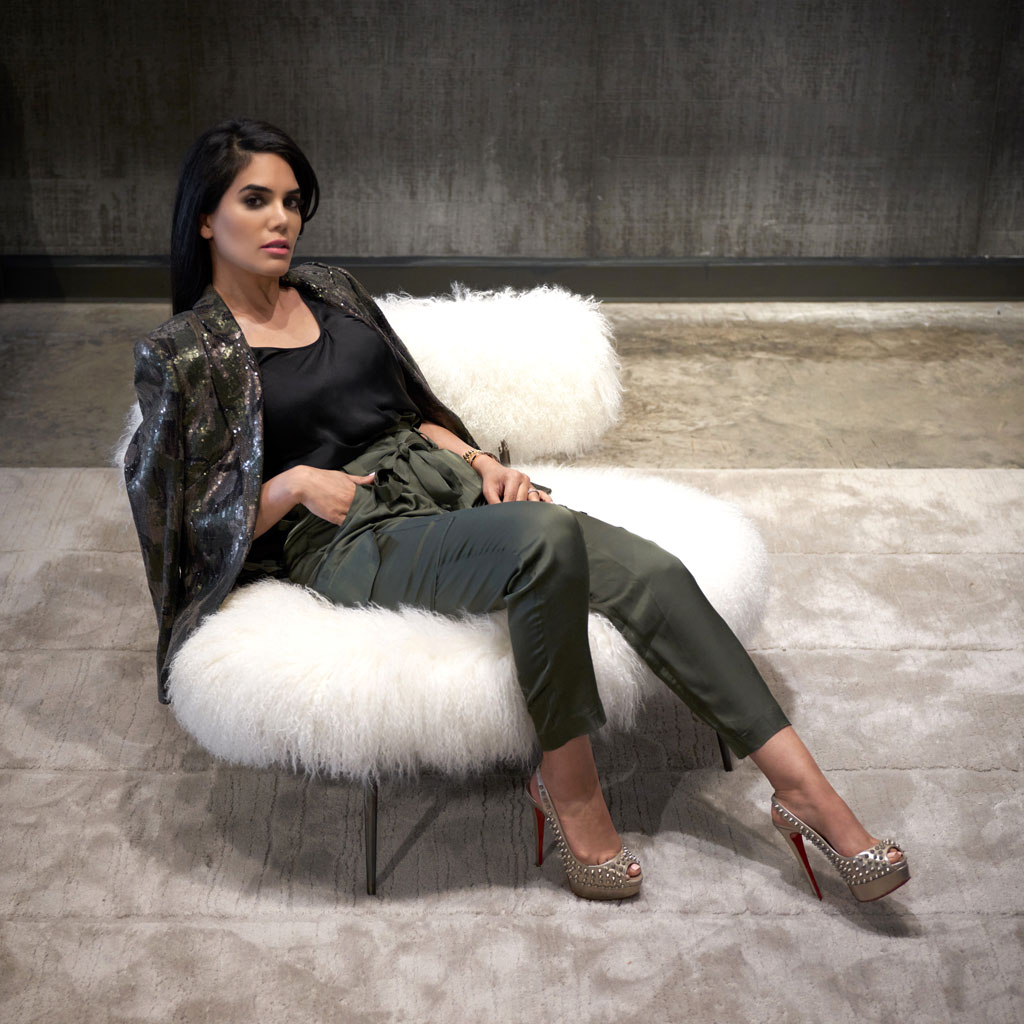 Renowned for creating spectacular and curated spaces globally, Nina Magon, founder and principal of Nina Magon Studio, is a multifaceted interior designer, interior architect, and business magnate, delivering luxurious residential, commercial, and hospitality projects, inclusive of a collection of lifestyle product designs. Her edgy and daring aesthetic infuses each design with her signature style by using bold elements, color, and timeless modernity. Nina creates uniquely luxurious spaces and pieces inspired by worldly cultures, which excite the senses and deliver excellence to her discerning clientele.
The Nina Magon Lounge at Zadok Jewelers
The Nina Magon Lounge is an upscale space that represents a unique concept from the perspective of being housed inside one of the preeminent jewelry stores in Texas, Zadok Jewelers. The lounge is set on the second story of the new Zadok building – adjacent to the world-renowned brands that Zadok Master Jewelers carries. Nina Magon designed The Nina Magon Lounge to be a stylish space that represents her growing line of luxury, high-design products. From its bespoke furniture, wall coverages, and tables and rugs to its stone, dishware, and lighting, the lounge space is indicative of distinctive additions to her new lifestyle collection – NM Lifestyle. The lounge also introduces The Pavus Collection, which is a luxury collection of dinnerware and furniture which is available for sale in the lounge.