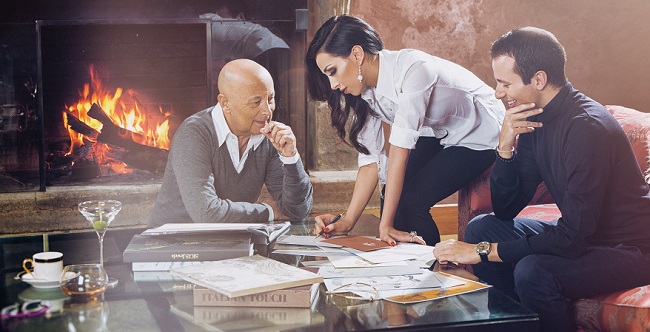 Zadok Jewelers is excited to introduce a new featured designer: Pasquale Bruni. The company's namesake is from Pasquale Bruni, who gravitated to fine jewelry at the age of 14. As he crafted his skills, he found his own vision and began creating shapes and designs previously unseen in the fine jewelry community.
The radiant nature of Pasquale Bruni jewelry is inspired by Bruni's Italian homeland. Bright colors of the skyline inspired his creations. Designs and colors tend to pull from fantasy and allure of the Italian landscape.
The Bruni tradition is now stronger than ever; with the help of his son and daughter, Daniele and Eugenia, the brand continues to evolve. Each member of the family provides a unique talent from design to gemology. It is clear to see the extraordinary care and detail that elevates each Pasquale Bruni piece.
The natural beauty of the hand-selected gems found in Pasquale Bruni's jewelry is unmistakable. Zadok Jewelers' collection of rings, necklaces, and accessories are certain to impress with their natural jewel colors and gold accents. The care, thought, and detail into each piece truly make Pasquale Bruni jewelry one of a kind.