Zadok Jewelers is excited to introduce a new line from designer Jackie Cohen. The My Story collection, by Timeless Fine Jewelry, serves as a reminder of a specific moment in your life that you would like to cherish forever. Each colored stone is a strong symbolic token of a landmark in your life. Whether it be a brilliant blue to symbolize your first son, or sunrise orange to represent the fall you met the love of your life. These moments were the inspiration behind this collection.
Jackie Cohen's course to the My Story collection and jewelry design was not a calculated affair. In fact, her journey to the jewelry industry is a story in itself. Jackie was born in New York, raised by Cuban immigrant parents, and originally deviated from her father's jewelry profession. Unlike her brother Bryan, whose path was seemingly destined to follow in the parents steps, Jackie worked on Wall Street for 12 years. Seeking more fulfillment in life, she left her job and traveled the world for a year. Upon her return, she was inspired by her brother's passion and work on the family business, Timeless Jewelry. She joined the company and elevated it to new heights with her business savvy and new-found eye for the world.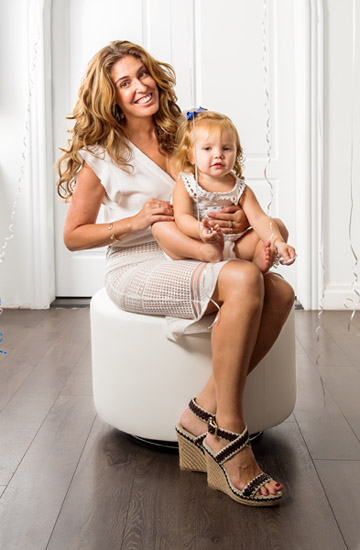 Jackie's My Story collection is dedicated to the cherished moments in life and was inspired by a milestone in her life; the adoption of her daughter, Julia. Jackie created a birthstone ring as a token of the moment and was constantly asked from people who heard her story to create a piece to commemorate a moment in their lives.
The My Story Collection consists of rings, bracelets, earrings, and pendants. Each category features an array of spectacular colored birthstones to symbolize an experience without words. In fact, the motto of the collection is "You can say things with color that can't be expressed in words".
Visit Zadok Jewelers in Houston, Texas to see Jackie's My Story Collection and find the perfect piece to symbolize a moment in your story.